THE RESARO SYSTEM WITH DYNAMIC FRESH AIR INTAKE

Resaro dynamic fresh air intake gives......

- super fine filtration of the fresh air. Allergic people feel good when being home.

- heat exchanging effect without movable parts, energy saving.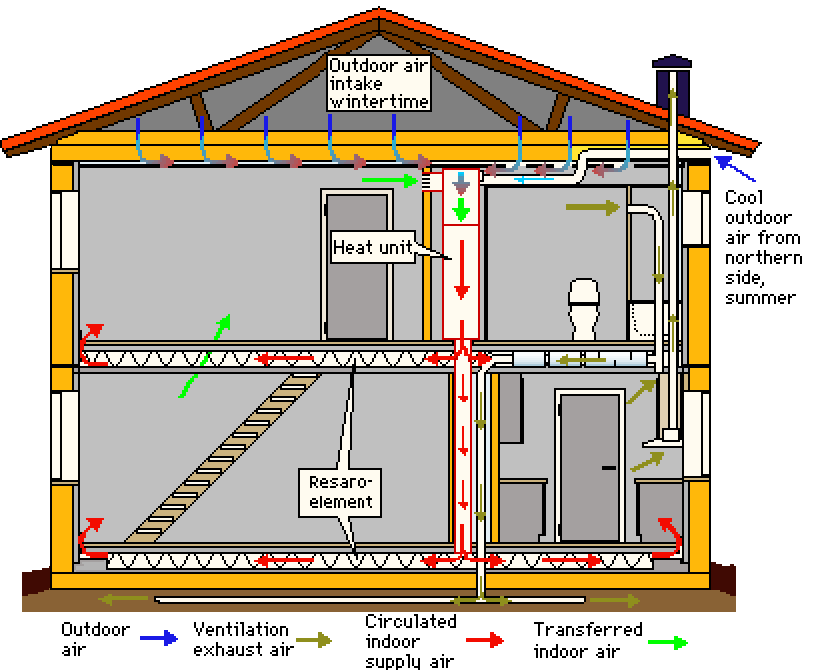 Read about Dynamic air intake
RESARO AB Phone +468 5413 7800, E-mail: resaro@resaro.se


PLEASE NOTE: THIS PICTURE JUST SHOWS THE PRINCIPLES FOR THE SYSTEM

THIS IS NOT A CONSTRUCTIONAL DRAWING.

PLEASE CONTACT RESARO AB FOR MORE DETAILS.


back to the RESARO TECHNOLOGY PAGE
back to the RESARO SYSTEM HOME PAGE
back to the RESARO HOME PAGE